When a client says, they spent over $1,000 on a web design course…Is it worth it?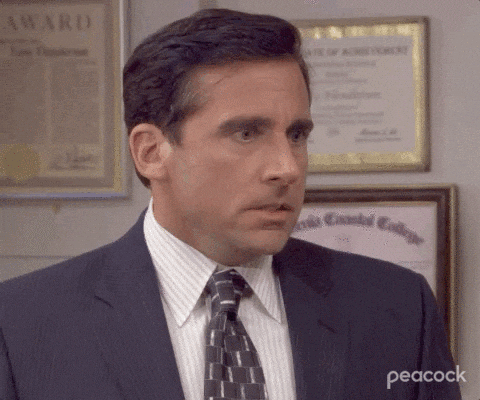 And they still aren't happy with their website. It happens.
Considering taking a web design course? It may not be all that it's cracked up to be.
First off, I think it's amazing that you want to tackle this on your own! It shows great initiative and drive. If time isn't an issue and you're comfortable online, you got this, but hear me out.
You may have seen a course advertised on your social feed that says it can help you QUICKLY design a convertible website with NO EXPERIENCE in web design. They tell you that anyone can do it, that it's super easy, and you'll be able to design something that will bring the clients in immediately in no time.
Do I believe you can do it? Heck yes, anyone can do anything with the right amount of time, mindset, and skill.
But, here are some things to consider before you buy:


1️⃣ They can be expensive – why get training in it when you can save yourself LOADS of time by outsourcing?
2️⃣Not all taught by a pro – no matter how much they advertise that they're a pro, they might not be as good as they say. Research, research.
3️⃣These courses aren't audience specific (one size doesn't fit all) and often don't include everything (strategy, marketing, actual website builder).
4️⃣ If you're not comfortable online navigating the basics, it could still be a struggle depending on the difficulty of the course. Some tech may still be involved depending on the editor, which you just need to be in alignment with.
➡️My advice on this? If you REALLY want to tackle this on your own, this is doable if you HAVE the time. Research beforehand and make sure a reputable designer teaches the course with measurable project results and it's with an editor that is easy to use.
Am I saying all courses are bad? NO, not at all. Some are fantastic. Some are even free and there is loads of excellent content and shorter tutorials out on YouTube.
You just don't want to invest in a long course, and for more than half of it someone is trying to pitch you on their next great offer or a better course option – that's the worst.
See how many hours the course and the design process typically take for beginners. Many clients I've worked with struggle with doing it by themselves. In addition to everything else, they don't have space for a website, and burnout is no joke! Also check into reviews from others that have completed it and reach out to them.
AND, if you're still unsure, you can always hire a website designer and have it built right from the start! It's so much easier to outsource than learning a course and then building the website yourself. PLUS, it saves you TIME and MONEY.
Bottom Line: Unless you want to become a designer, I don't recommend buying a course unless you are sure it's the right fit.
---
Need help with your website? Unsure where to start?
A website audit is a detailed report of your existing site and is a great first step in identifying if your website is at its best. Details here.